Pelosi Attacks Salon Owner, Demands Apology
Americans' suffering is just collateral damage in her political war
This is both infuriating and just bat—— insane. Have a seat or grab ahold of something sturdy for this one:
Here's my previous piece on this story.
Did she make a deal with Trump to help his reelection? Claiming she was set up? By choosing to get her hair done of her own free will?
San Francisco's orders on business closures and masks are well known and easily discovered within three seconds on Google. Pelosi's defense is even worse than Chicago Mayor Lori Lightfoot's, who, when caught visiting a salon during lockdown, refused accountability by saying she's special, as the "face of this city."
Salon owners have been arrested for reopening during the lockdown, authorities have held actual sting operations to arrest nail techs and stylists for offering in-home services while their salons were closed, others live in fear of losing their licenses if they try to make a living. Why are all of these people subject to accountability for violating lockdowns but not our elected officials? Pelosi claims she was "set up," but as you can see from the previously-reported texts between the stylist and the struggling single-mom salon owner, this is a lie: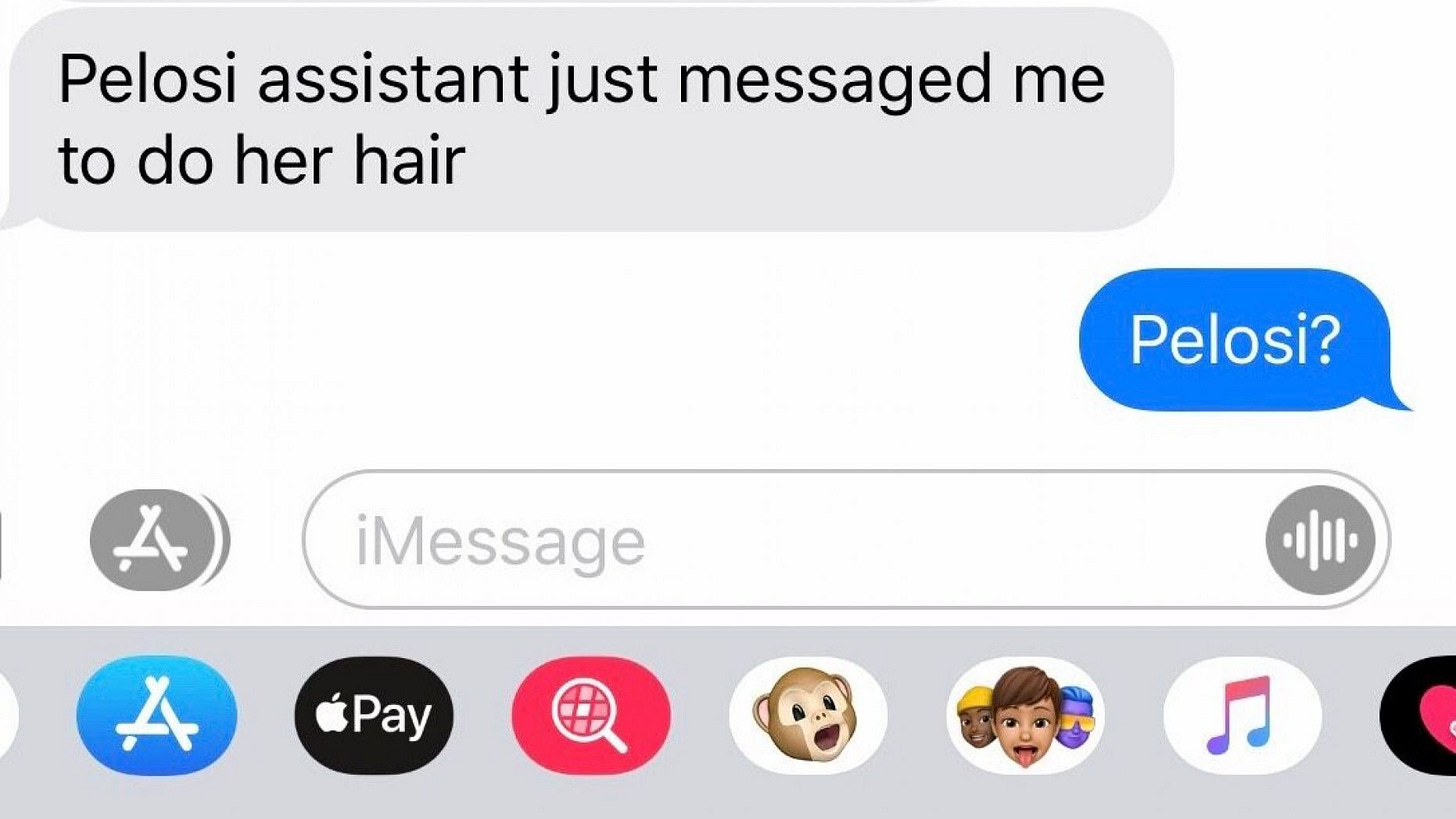 Business owners who tried to reopen so they could feed their families were accused of attempted murder and protested. Democrats blamed Republicans for kicking off a second wave of infections because they supported reopening — though these same Democrats said nothing about the mask-less protests and riots. They never once believed their own rhetoric proving once and for all that this continued lockdown is an absolute criminal ploy to affect an election and the suffering of the American public is nothing more than collateral damage.
*Update: The San Francisco Chronicle reports that the Democrat party is coming to Pelosi's defense:
---