Introducing 2nd to None and the Red State Warriors
Plus New York Post gets their Twitter account back.
Introducing SECOND TO NONE: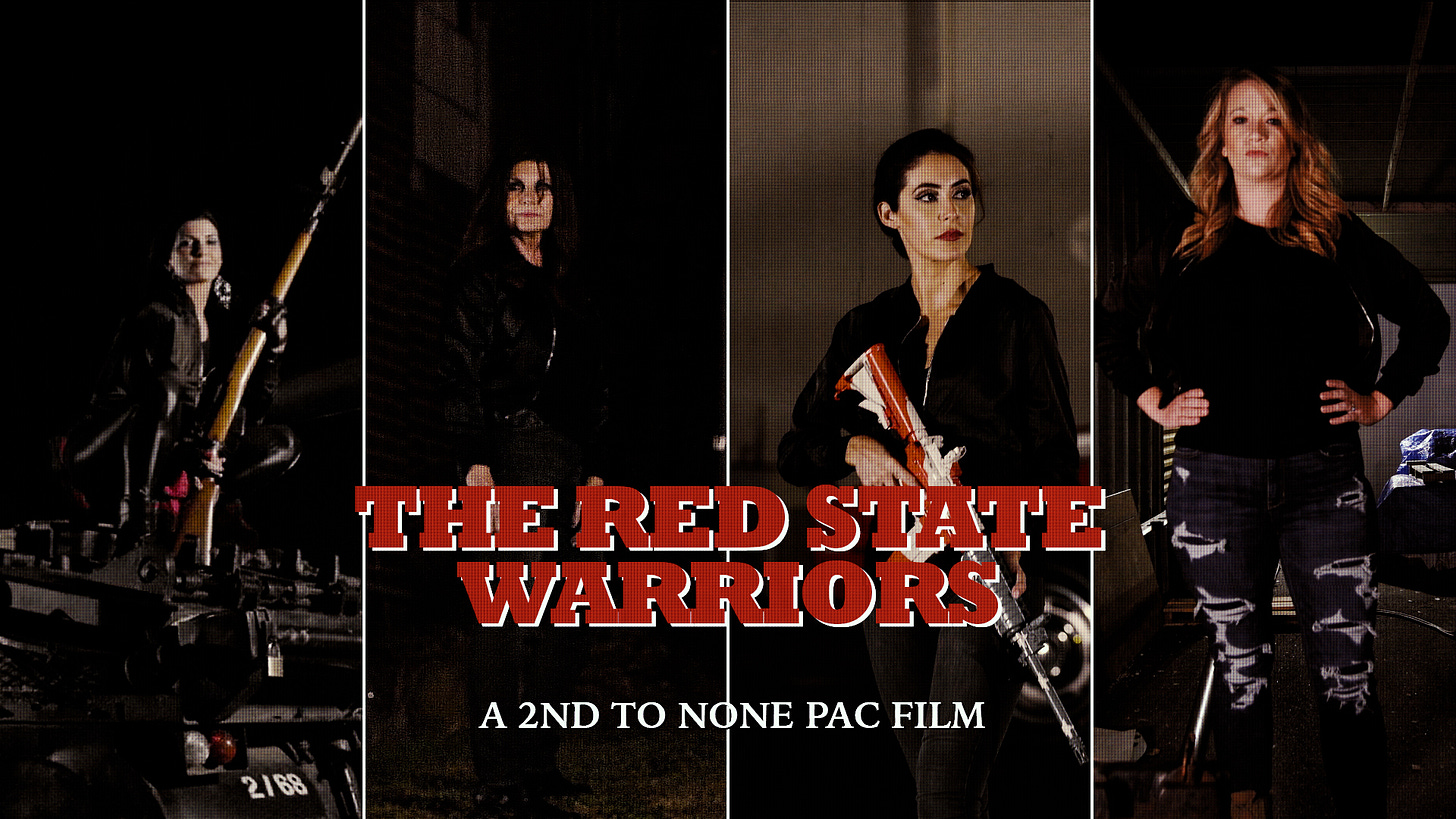 Protecting and defending the Second Amendment no matter the losses or wins November 3rd. We need to support these ladies in 2020 and those like them in the elections to come. This is what 2nd to None and the Redstate Warriors are all about.
We wanted to help put momentum behind strong, no compromise Second Amendment candidates. None of us are Michael Bloomberg, but together we can out maneuver him without the DC cocktail-elbow rubbing-grifter circuit.
---
Polls Polls Po-Po-Polls!
The polls are garbage. My friend Kurt refers to the firms as "Weenis Strategies." I don't trust people to conduct honest polls and I don't trust people to honestly answer them — rather I should say I don't blame them to not honestly answer. People get kicked in the neck for wearing MAGA hats, for crying out loud, why on earth would they start confiding in cold-calling randos?
You can instantly tell the bias of the group or campaign paying for the survey, too.
POLLSTER: Hi, this is Rebecca calling for Trunalimunumaprzure Strategies. We are conducting a poll of registered voters in your area. Do you have a few minutes to answer several questions?
VOTER: OK.
POLLSTER: Great. I'm going to ask you a question and give you five possible answers which are "not at all," "a little bit," "somewhat," "often," and "daily."
VOTER: OK.
POLLSTER: Great. How often do you think Donald Trump beats his wife? Not at all? A little bit? Some —
VOTER: What??
POLLSTER: Somewhat, often, or daily?
VOTER: Seriously, this is your question?
I once had a firm survey me and ask whether or not I thought it was an advantage that Beth Van Duyne's Democrat opponent Candace Valenzuela was a single mom. I replied that it was a stupid question because Van Duyne is also a single mom and tons of single moms all over the world every day go out do jobs that are often more demanding than being in congress, so no, in fact, I said, "it's a disadvantage that the firm you're working for thinks this pandering garbage is a plus."
Only one polling entity has Trump leading Biden consistently in four battleground states. RCP's averages have Biden barely leading in battleground states and depending on the margin of error, it may be a tie. As I've said on the show whenever going over new polls, the ones with bad methodology will throw off the averages. Trump has been destroying Biden's lead in some states, particularly Florida where Biden dropped to a six point lead from 11, notes Quinnipiac. Democrats are hoping to shore up the loss of Hispanic voters by replacing them with seniors. They're sounding the alarm in Florida.
This will all come down to turnout. Midterm polls were pretty accurate, but that isn't enough of a correction to make me confident in the current surveys. And I am genuinely worried about the Senate, which may be the most important. Here's why:
The public may not realize what a tectonic shift could occur if Senate Democrats eliminate the filibuster for ordinary legislation. Without the ability of a 41-member minority to extract concessions from the majority party, radicalized Democrats could ramrod into law, with the barest temporary majority, massive policy changes that would be difficult to undo. This sort of thing has never happened in the 232 years of our constitutional republic, but it could begin happening early next year if Democratic leaders follow through on their threats.

Without a Republican majority in the Senate to keep leftist Democrats in check, the Biden-Harris-Schumer-Pelosi team will be free to enact most of the recommendations of the "unity task force" created as a joint policy platform for Biden and socialist Bernie Sanders. It was a task force co-chaired by proto-Marxist Rep. Alexandria Ocasio-Cortez. It calls for massive federal intervention in virtually every phase of the economy and private sector interactions, costing taxpayers tens of trillions of dollars and imposing sclerotic regulations on virtually every phase of American life — all in search of a bureaucrat-imposed utopia. It also calls for a new commission meant, quite obviously, to pave the way for race-based financial "reparations" for slavery.
I am hoping for four more years but, as a natural cynic, I am gearing up for the worst, it's habit and what you're used to doing when you feel like you have to fight for everything. I'm leaning heavily on those battleground states that Trump won in 2016 by expanding the Republican coalition of voters. That will be Trump's legacy beyond judicial reform. Work to GOTV in your area. Make sure everyone you know VOTES. Weak Republican turnout, not Democrats, is our biggest obstacle.
---
NY Post refused to bend the knee and Twitter unlocked their account
To be clear, I don't think Twitter unlocked their account because they felt pressured by the NY Post to do so, I think they finally unlocked it because they accomplished their purpose of suffocating the story enough to make it a non-issue for the election.
I agree with my friend Melissa here:
---
"Ugly Felks!"
Joe Biden just finished speaking in Minnesota where he yelled at the Trump supporters outnumbering his rally attendees to essentially get off his lawn.
This is almost as good as this one, from earlier today:
---